The most wonderful time of the year just got sweeter.
This gift brings out the kid in all of us — experience joyful anticipation before each one of the 12 doors is opened, then delight in the festive flavors crafted exclusively for this one-of-a-kind countdown calendar. Whether it's for gifting, sharing with loved ones or indulging in a treat for yourself, this calendar is the perfect way to celebrate the holiday season!
Ships the week of 12/4
Order Now $84.95
The Season's Coolest Gift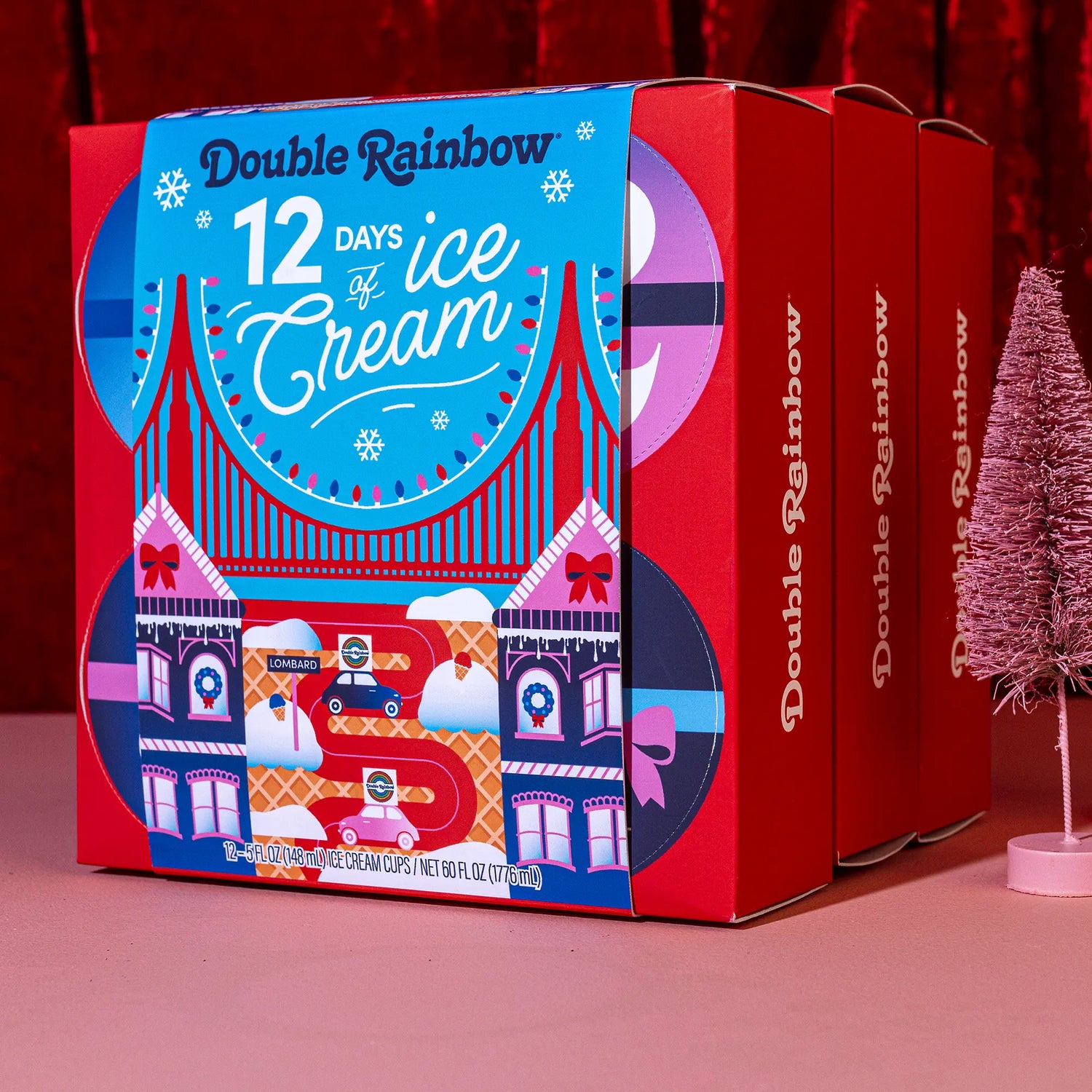 The Scoop
12 New Double Rainbow Ice Cream Flavor Offerings

Free Shipping

Delivers frozen on dry ice, 1 or 2 day shipping

All orders will ship the week of December 4th, 2023

Must stay frozen

As packaged box dimensions: 7.3" x 7.3" x 6.4"

3 interior box dimension: 7.3" x 7.3" x 2.1"

Each cup contains 5 oz of ice cream

Delivery only available to the continental United States
3 Individual Boxes, Each Containing 4 Special Holiday Flavors
12 Surprise Holiday Flavors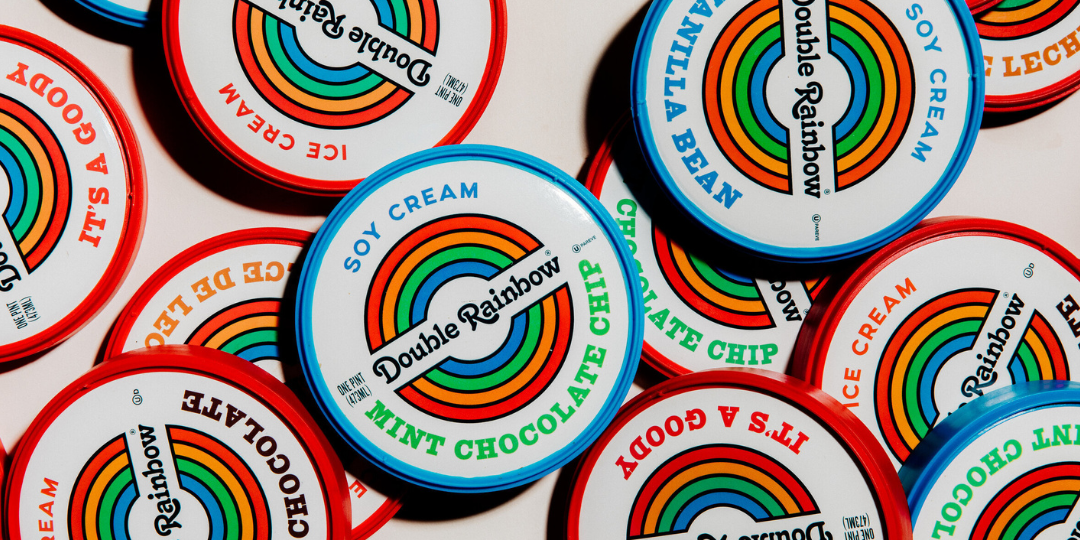 Decades of Double Rainbow
Double Rainbow is known for crafting the highest quality, deliciously indulgent ice cream and non-dairy frozen desserts for the Bay Area and beyond since 1976. From classic flavors, to unique culinary delights, to the very best non dairy frozen desserts, there is something for everyone at Double Rainbow.
Learn More