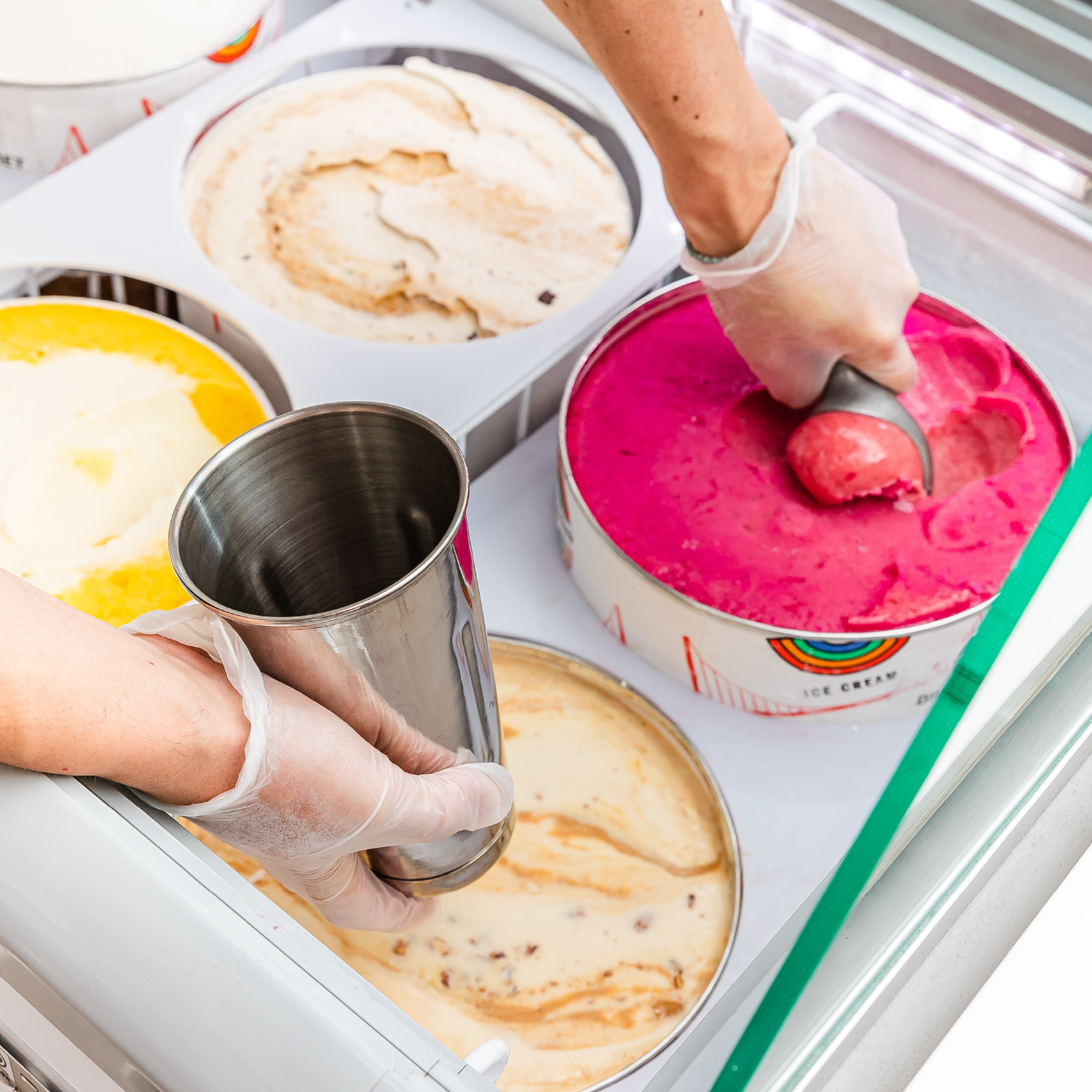 French Vanilla

A kitchen classic- use our award winning French Vanilla to create menu staples or add a scoop to top your freshly made pies, cakes, or innovative desserts

It's A Goody

Swirls of rich peanut butter and fudge with our French Vanilla base wows customers everytime

Ultra Chocolate

Every menu needs a touch of chocolate! This decadant dessert hits the spot everytime and offers endless creativity.

Vanilla Bean

We skipped the dairy and created a masterpiece non-dairy delight. Vanilla Bean will leave your patrons in awe that there has been a delicious option for them all along.

Mint Chocolate Chip

Mint Chocolate Chip but make it Non-Dairy- yep, we did! Wind up the meal with a refreshing, minty delight.
Frequently Asked Questions
What sizes are available for food service?

Typically our food service sizing is available in 2.5 gallon tubs. If you need a custom solution, please reach out and we can work together.
Can you make custom flavors?

We would love to get creative with you! If you own a restaurant/retail location or have your own brand looking to collab we would love to whip something up together.
Do you have single serve options?

We have 7oz cups that are perfect for events or grab and go options.
How do I get a sample?

Please reach out to our team to arrange a sample! We want to make sure you are getting the right flavors to try and that they arrive at the perfect temperature.
Where do you distribute to?

We have the ability to self-distribute locally in the Bay Area and work with numerous Regional and National distributors.